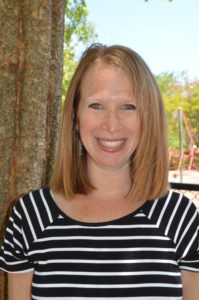 I have been a school counselor in Marietta, Georgia for going on 20 years.  I wanted to create this blog/site to share ideas and join the force of blogging to help people who work with kids save time; there is no need to reinvent the wheel, right?. The rule of thumb these days is borrow, tweak, give credit where it is due, but it makes sense to use what has worked well for others.
About me. Well, I wrote my first book, Making the Link in 2005 which is what I truly believe is a great framework for teaching classroom lessons for Grades 2-5. I penned one more book before I got married and had my daughter… who is now 8 (she is my heart). In 2015 I had two more books come out on the topic of Career and College Awareness for elementary age students.
In 2016, I am proud to have a new book out on a totally different topic, Growth Mindset, a subject in which I am passionate. (Check out Mindset Matters from ncyi.org to learn more.) And a new book on Infusing Growth Mindset into Schools is coming in 2018!
I am a multi-tasking lady with a love for trying new things. I am passionate that we should be innovative in our school counseling practices so that we can help our students have access to all of the opportunities possible.  I hope this site is helpful. I look forward to growing this site and embed user-friendly things here.
Have questions? Interested in having me come present to your district?
Feel free to fill out form below with any questions or feedback you might have:
Contact me here!